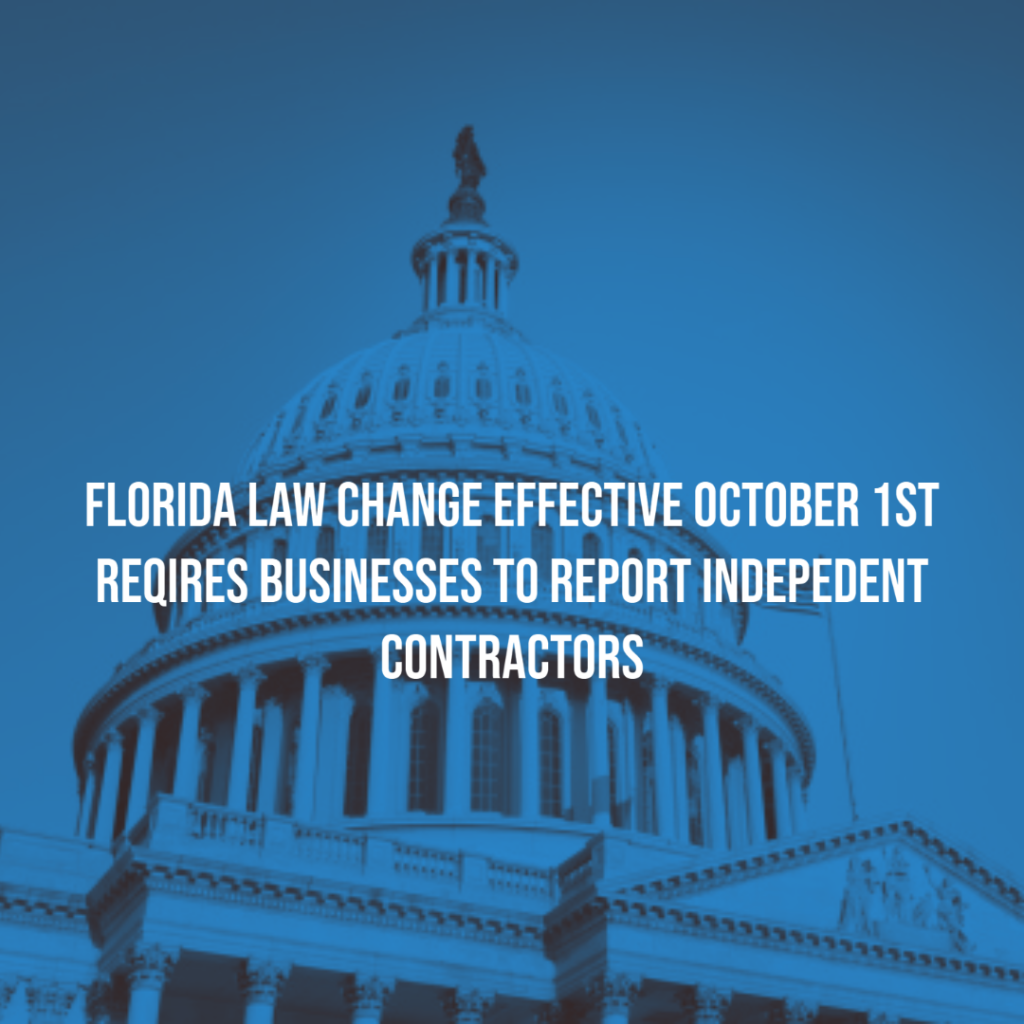 Beginning October 1, 2021, Florida businesses or service recipients will be required to report new hire information for independent contractors to the Florida Child Support Program.
Florida Statute § 409.2576 was amended to require business to report independent contractors making $600 or more per calendar year to the Florida Department of Revenue. Prior to this amendment, the law only required businesses to report employees. This new legislation makes reporting requirements practically the same for contractors as they are for employees. Therefore, for businesses already familiar with the New Hire reporting process, the process for independent contractors is practically the same.
The report must include the name, address, and social security number, the date services for payment were first rendered by the individual, and the name, address, and employer identification number of the business or service recipient.
Businesses must report on individuals subject to reporting within 20 days after the earlier of:
1. The date of the first payment made or
2. The date on which a contract providing for such payments is entered into.
If businesses report individuals electronically or by magnetic tape, the reports may be made by two monthly transmissions, if necessary, but may not be less than 12 days or more than 16 days apart
We advise that Florida businesses who utilize independent contractors take immediate action to determine if they have a reporting requirement.
Please see direct link to the Florida Department of Revenue site to access the reporting tools and additional information.
https://servicesforemployers.floridarevenue.com/pages/home.aspx
Posted on